Want a pampering vacation, or maybe a honeymoon? What do you think of Cancun? The city of Cancun, on the Caribbean coast of Mexico allows you to enjoy luxurious hotels, attractions, parties, shopping and many activities. It is also one of the gateways to Mexico and from here you can go on a trip to the entire Riviera area. The Travelor website will allow you to find hotels in Cancun that will guarantee you a great vacation and at affordable prices. Spend time in the Cancun hotel area, where the blue waters are reflected from everywhere and there is also plenty of nightlife. And if you want you can go from here on trips to the islands of Holbush, Cozumel and Isla Muharras, with the latter being right within touching distance of Cancun. And of course if Cancun is not enough for you you can also visit Playa del Carmen and Tulam.
What attractions will you find in Cancun hotels?
The Travelor website allows you to find hotels in Cancun of all types and price levels Various. Each hotel has its own attractions and uniqueness, the Travelor website only allows you to find them easily and at the best price. Among the attractions you will find in hotels in Cancun: luxurious rooms; Chef restaurants that serve you the best of Mexico delicacies and international cuisine; Stunning beaches with mesmerizing beauty; Swimming pools; Various golf courses and sports activities; Prestigious and pampering spa clubs where you can get massages and a selection of treatments; And another selection of attractions.
What attractions will you find in the area?
If you book at Travelor Hotels in Cancun, besides hotel entertainment you will find plenty of other attractions in the area:
Shopping lovers will be able to wander around Plaza Las Americas and Plaza La Isla, where you will find plenty of shops with well-known international brands as well as local brands. If you are looking for souvenirs you will find plenty of souvenir shops everywhere.
Lovers of clubs and parties will greatly enjoy the hotels in Cancun. In addition to hotel activities you will find in the hotel area of ​​Cancun plenty of contemporary clubs that attract a local entertainment crowd combined with tourists. And all with plenty of alcohol and good music.
In the Cancun area you will also find some large and attractive parks that offer plenty of attractions for the whole family. If you have booked hotels in Cancun through the Travelor website, it is a pity you will not take the opportunity to visit these places. Among the well-known parks can be mentioned the XCARET park which is considered one of the largest and leading and has an abundance of activities and attractions suitable for all ages and all interests - you will find here butterfly farms, aquariums and marine animals including sea turtles, sharks and dolphins. Like this there are excellent buffet restaurants and at night a spectacular show accompanied by music and animals. It is recommended to arrive early in the morning and stay until the end of the evening when the show is held.
Those who have booked hotels in Cancun at Travelor can also enjoy attractions and parks More like:
XENSES - A special park that allows you to have different activities that appeal to different senses and sensations. Xoximilco - When you go on vacation in Cancun hotels, you might want to hop into this park. Here you can get to know the traditions, folklore, music and Mexican culture.
Xel-Ha - Here you will find a selection of attractions that will make you comfortable on a hot day. This is the place to swim in the river, swim in a cave, jump off a cliff or climb an observation tower where you can see the blue of the sea kissing the sky.
XAVAGE - If the soothing pampering of Cancun hotels has created an adrenaline rush for you, the Travelor website recommends that you visit this park that will fill you with adrenaline. Partly a water park, partly other adventures, here you can fly!
As you understand, a vacation in Cancun hotels can allow you to enjoy countless activities suitable for any type of recreation. Go to Travelor and order quickly.
& nbsp;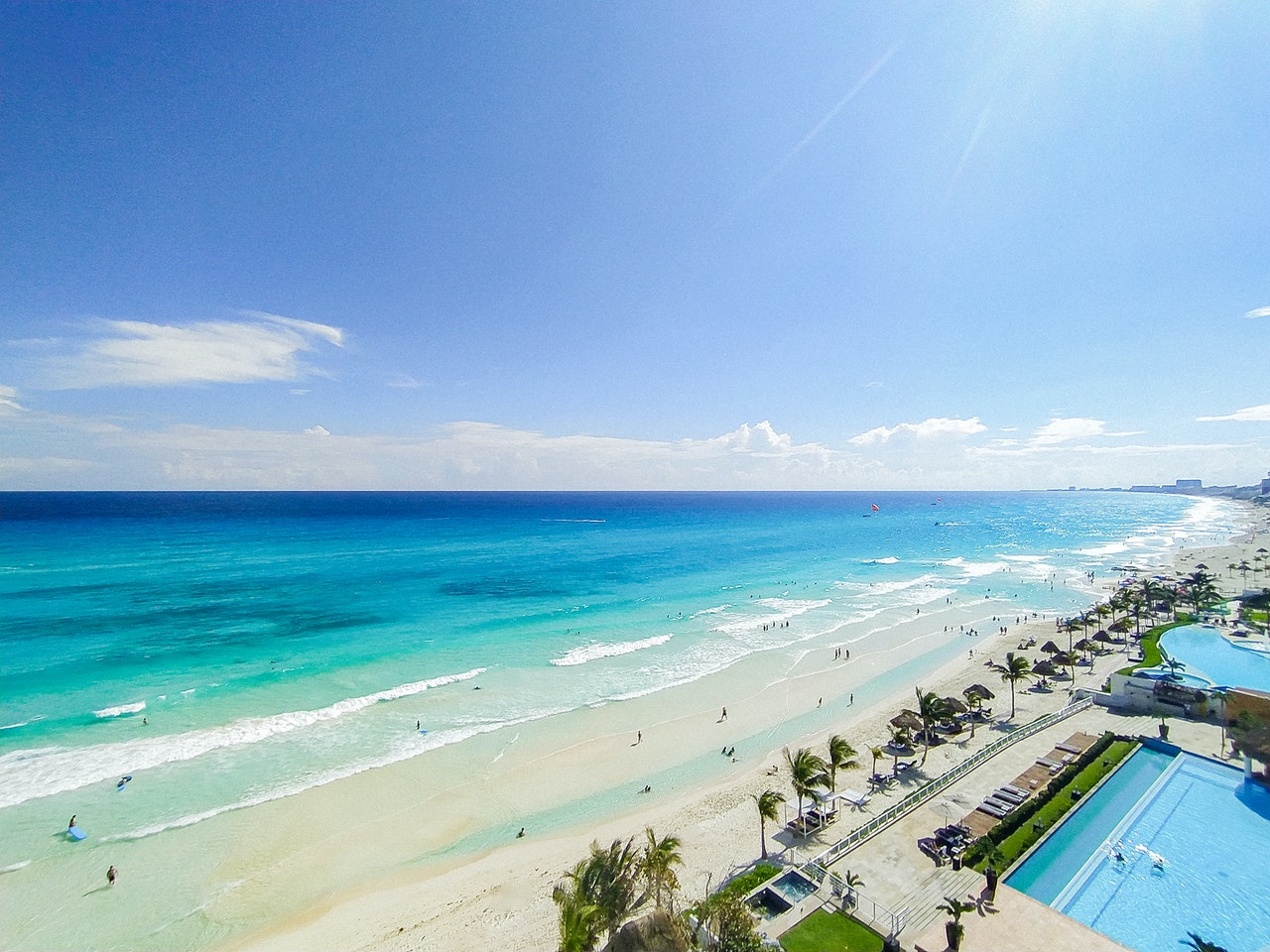 p>